Posts tagged
Evangelism
A bunch of people I know have been writing their "Journey into Tech" blogs lately, and a few of them have been pestering me to write mine, so here it is. It's non-traditional, and filled with detours and missteps, so if you're trying to get into tech, take heart!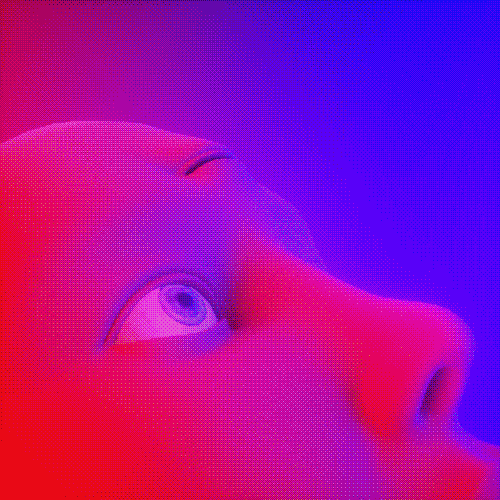 Oddly enough, I was actually born into 'tech' at some level. My mother was a highly respected computer scientist for all of my life. I never wanted to follow in her footsteps. It was not something I had the least interest in. At first I wanted to be a Doctor, but then I met all the pre-med students in my classes at UCSB and decided that there was no way I wanted to spend the rest of my life with those assholes as friends and co-workers, so I switched majors to English and transferred to Columbia University in New York City. I'll probably never tell you the whole story of that move, but it's a real barn-burner! It was while I was at UCSB in 1984 that I got my first computer: A Machintosh with all of 128kb of RAM! I still have it, un-upgraded and original. Someday it might be worth what I paid for it.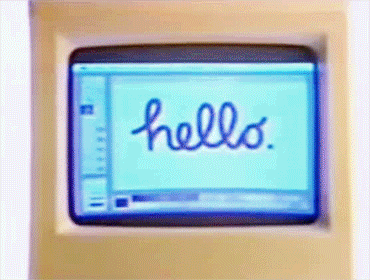 Once in New York I set to work to become a writer. My first job was actually ghost-writing a weekly medical column in The New York Post. Dr. Stuart Berger was, I can tell you straight up, a fraud. I know. I did the medical research and wrote the columns. Even still, as a first job in NYC, that was a pretty phenomenal gig! But they wanted me to ghost-write his next book (his first was a best seller) but wouldn't give me any by-line credit or share of the royalties, so I walked away.
After that, a friend got me a job in the mail/stock room of a Japanese ad agency. It wasn't glamorous, but it paid well, and let me mostly set my own hours, so I stuck with it. They seemed to like me, and began asking me to help out with more and more things. Within a year I was on the team that was producing the Newport Jazz Festival, the New York Jazz Festival, and a 9-city US Tour. I worked 80- to 120-hour weeks, made loads of money, and had a fantastic time touring with and meeting Jazz greats. Somewhere I have pictures of me and Dizzy Gillespie even. Again, that came to an end when my supervisor left, and they wouldn't put me in charge but brought in someone new from Japan that I was supposed to train and then work for. One thing I did do in that job was write a very complicated set of Excel Spreadsheets that was more like a program than a spreadsheet. I loved the puzzle-like nature of solving problems that way, but quickly forgot all about it.
By this time, I'd graduated from Columbia. I took a job working with homeless families in the "welfare hotels" in midtown Manhattan. It was a sobering, sad, and extremely stressful job dealing with kids who stepped over dead bodies to go to school, slept in bathtubs to avoid getting killed by stray bullets, and saw their parents O.D. in front of them, among other horrendous things. One thing that job did for me was send me for a week of intensive training at a drug and alcohol rehab in Pennsylvania. After about a year in that job, I was well and truly burned out, and was offered a 1-year internship at that same rehab and I jumped at the chance! I then spent that entire year working as a therapist in that rehab. Boy do you learn a lot about people, and empathy, doing that job! When that internship was over I was hired to help found a new rehab in Florida but after a year of floundering, we closed it and I moved back to New Mexico (where I grew up) to figure out what I wanted to do with my life.
One of the things I did was get hired by my mother to organize and produce a Computer Science Conference for Los Alamos National Lab. The other thing I did was open my big mouth. You see, my Aunt-in-law (at the time) owned a Clothing Manufacturing company that made sports attire. Every year she and her top people would sequester themselves at her house and, with pencils and adding machines, do all of their production forecasting for the year. Think about that for a second. If you're off by even one number, on Monday, by Friday your entire yearly fabric purchases will be horribly wrong, leading to potentially catastrophic results. So, as I said, I opened my big mouth. I mean how hard could it be? I told her that computers could solve that problem for her. She said "I'll buy you the computer, you write me the program, and I'll pay you for it." So I did.
I ended up writing an entire ERP program. In HyperCard. This was 1990, before there really were ERP programs to speak of. She could dynamically recalculate her forecasts — and get fabric yields — for anything in her entire product line in seconds. She ran that program for 10 years and it transformed her business from a relatively small, niche player in sportswear to a big player in the market. After that, I was hooked! I wanted to write code all the time!
Los Alamos National Lab then hired me as a "Graduate Research Assistant" (GRA) to organize that High Performance Computing Conference again for them. I was responsible for setting up and managing the network of Sun SPARCStations, coordinating the incoming applications, and pretty much handling everything. That was the very first Computer Science conference to ever accept electronic submissions, and the following year we went to electronic-only submissions — the first conference to ever do that as well. But I was bored, so I began to teach myself C. By the end of the second year of that conference, I managed to get moved to a new GRA position writing the Network Event Recording Device, or NERD.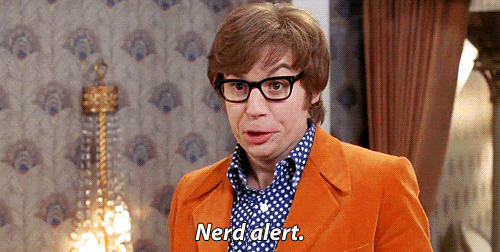 After a year or that, they told me that if I wanted to keep working as a GRA, I would really have to be a Graduate Student in Computer Science, so I talked my way into the Masters program at UNM — again, there's a whole story there for another time. I did manage to get in, and worked on that project for several years. But when I tried to convince the Lab to hire me as an actually Staff Member, they balked. But just at that time Sun Microsystems came calling. Everybody has their price, and sun seriously over-estimated mine! I couldn't say no to a 148% raise, so I left the Lab and went to work at Sun as a Pre-Sales Field Systems Engineer. Bu now, I'm fully "in tech", as you can see, and I loved it all!
But again, I was bored as an SE, and I started playing around with this little project that was going on in Sun Labs. It was a new web-programming language that eventually became known as Java! By the time it was released, I was already writing Applets and doing fun stuff with it, so I got promoted to be what they called a "Java Technologist." This was, essentially, Developer Relations. That was in May of 1996. I spent the next 2 years or so flying about 300,000 miles per year promoting, talking about, and presenting Java to customers, Java Users Groups, and pretty much anyone that would listen. I was hooked on DevRel (even though we weren't calling it that yet).

I also spent the next 15 years at Sun doing much the same thing for a host of other technologies — the JavaStation (what a disaster that was!), the SunRay, a massive storage system, and finally for Project Sun SPOT, the very first IoT Developer Kit. I was actively doing full-time engineering, and research into Wireless Sensor Networks (as we were calling them at the time), but I was simultaneously building a community of users and developers — and fans — of Sun SPOTs. I did what my boss would call "Stupid SPOT Tricks." I'd order some sensor or part, figure out how to hook it up to a Sun SPOT, then write a blog post about how to do it, and post the code so that anyone could do it. I must have integrated hundreds of sensors and other devices with Sun SPOTs over the years, and shared all the code.
I answered thousands of questions on our forums from developers. I was doing my 2 favorite things: technical "computer stuff" and sharing about it! Over the years, this is what has become known as DevRel, or technical evangelism. Looking back over my entire career, I can see the arc of how I got here, and why it fulfills me so much. I get the write — I write dozens of blog posts on all sorts of topics throughout the year (writer!). I get to help people with their code, with their technology and with their own journeys in tech (therapist!). I get to help organize, go to, participate in, and speak at conferences all over the world (Organizer!) And I get to build things in tech. Each one of those previous jobs I wrote about has had a direct impact on who I am as a technologist and as a DevRel. All of them have helped bring me to this point in my career, and without any one of them, I would not be the DevRel that I am today.
To far too many people in the high tech world "Evangelism" is a dirty word. It smacks of marketing and sales and isn't technical. Companies want technical engineers, they want marketing professionals. They want sales professionals. They overlook the importance of evangelism. 
This is going to be a bit long, and a bit of a personal history lesson in some ways, but stick with me and you'll see why Technology Evangelism is so important. And then you'll wonder why your company doesn't have a "Chief Evangelist" yet. Because you should. 
Evangelizing Java
Look, I've been an Evangelist since before they were called evangelists. My second job at Sun Microsystems, way back in 1996, was titled "North American Field Operations Java Technologist" I have one of 6 of those fancy and highly coveted Java Jackets that says "NAFO Java Technologist". There were 5 of us in all of Sun. The only other Java Evangelist at Sun was THE Java Evangelist, Miko Matsumura. Everyone wanted to be him. Turns out we covered more than North America.
I started playing with Java in 1995, before it was released to the world, because I worked at Sun and I could. I could get access to stuff that was still in Sun Labs. I thought it was pretty cool stuff so I wrote some web applets with it in my spare time. Next thing you know, Java was the hottest new technology on the planet, and everyone wanted to see it, hear about it, learn about it, be near it. So the 5 of us NAFO Java Technologists spent our time going all over the country talking to Sun Customers — from the C-suite to the developers and business line managers — helping start Java User Groups, speaking at those user groups, you name it. We lived and breathed Java and we made sure everyone we came in contact with knew just how amazing and cool Java was. Java just is now, I know. But back then it was new and different and shiny. We made it cool. And HOT! Every sales rep wanted one of us to go on sales calls with them because we opened doors, and checkbooks.
That's the power of Evangelism. 
Evangelizing Desktop Computing
By 1998 Java was old news, so I started playing with some other new technology that was about to come out of the brain-trust at Sun Labs — The Sun Ray. A network terminal, of sorts, that allowed you to direct your desktop session to whatever terminal you stuck your smartcard into. No one had seen anything like it before, and I spent a couple of years flying all over the planet showing people the power of this new paradigm in desktop computing. I did analyst briefings with the VPs. I went to the big financial institutions and demoed the stuff. I built proof-of-concept implementations. I built the first Sun Ray Kiosk. I managed reviews with magazines and other publications.
Sadly, Sun Ray was crippled from within and never became the big deal it rightfully should have been. But without evangelism, no one would have ever known it even existed. 
Sun Labs
Sun Labs was the elite brain-trust of Sun Microsystems (see above for the origins of Java, and Sun Ray). They did the "Blue Sky" research. They looked out 5 or 10 years to where the computing industry would eventually be. It was the best of the best, the elite of Sun. 
In 2003, I was lucky enough to actually become part of Sun Labs. In 2004 I started working on a project called the Sun SPOT. We wanted to make "Wireless Sensor Networks" — that's what the IoT was called back then — actually easy to program. Most IoT platforms were based on 8-bit or 16-bit PICs and you had to program them either in assembly or C. It wasn't for the faint of hard, it was brittle and fraught with pitfalls and problems. 
We fixed that problem by developing the Sun SPOT Project. A full 32-bit (ARM9) processor that ran Java. Easy to program, easy to use, and accessible to anyone. We turned hardware projects into software projects. They were so easy even I could do them! And I began to evangelize them by writing about them on my (old) blog incessantly. It worked. We developed a community of over 3,000 developers and users in under 3 years. We sold almost 30,000 developer kits. Sun SPOTs were the cool thing to have! (As a side note, Sun SPOTs are still wildly popular even though they haven't been made in years, and Oracle shut down the original Sun SPOT website. Years after I left Oracle the community started pestering me about that fact, so I currently host the mirror of the old "SunSPOTWorld.com" site for them.)
Post-Sun
Sadly, all good things must come to an end, and that included Sun Labs. Oracle took over Sun Microsystems and turned Sun Labs into something entirely unrecognizable. People fled. I was one of them. That's all I'll say about that chapter.
I went to Riverbed Technologies, as an Evangelist. 
Let's Add Some Numbers
After fleeing Sun Oracle Labs and joining Riverbed Technologies, I began (at the behest of my boss, the Chief Evangelist) to apply some rigorous numbers to my evangelism efforts. We wanted to quantify the effects of evangelism for the company. I meticulously recorded the number of events I did, the number of participants at those events, the customers they represented, and to follow those customers through the sales pipeline for final outcomes. So in FY13 for Riverbed I conducted roughly 50 customer events — both in person and on-line — with over 1,300 attendees. I was able to document over $90M in sales closed as a result of these events. I'd say that's a pretty healthy ROI, wouldn't you?
Evangelism Pays
As I said, in a year, and about 50 events, I was able to document over $90M in sales. That's over a 500% ROI for me — without giving away too much information. Yes, the Field Sales reps actually closed the business, but I can tell you that one Sales Rep called me after an event and said that the customer he brought was "on the fence" before the event, but immediately afterwards signed a $60M deal. Evangelism pays. 
As A Java Evangelist back in the 90's I helped bring in far more business than that for Sun. 
Here's why Evangelism is such a fantastic return on investment. Sales Reps are trying to sell every minute of every day, with every customer or prospect. Prospects and customers know this, and they defend against it. They have to. But at an 'event' with an evangelist, we aren't trying to sell them on anything other than enthusiasm and 'cool.' Their defenses may be up against 'sales' but almost no one has defenses against cool. Nor should they. A skilled and enthusiastic — genuinely enthusiastic, not marketing-enthusiastic — evangelist can get them excited and interested and engaged. From there, the job of the sales rep — to close business — is infinitely easier. 
So Get an Evangelist!
I would hope that, after reading this tale of evangelism you'd see the value. But don't just grab someone and call them an evangelist. Many highly technical people don't have the desire, or the ability, to go out in front of audiences and really make technology interesting and cool. And do not under any circumstances, just send a moderately-technical marketing person out there to do it. Not if you're dealing with highly technical people like developers. A marketing person trying to present technical stuff to developers is just chum in the water. The sharks will circle, tear them to shreds, and you will have done the opposite of what you intended: alienated your developers and lost your credibility. 
True evangelists are a breed all to themselves. They are highly technical people that could just as easily be one of your star developers. They also understand marketing and messaging and how to present technology in a way that supports the marketing message without actually being a marketing person. You may already have one in your organization and just not know it, in which case you should find that person and make them your Chief Evangelist immediately! Otherwise you should find someone to fill the role. You won't regret it.
PS: If you're looking for a Chief Evangelist, call me.
Things change. What's that saying in Computer Science? "Variables won't. Constants aren't." The only thing that never changes is that everything changes. And so things are (once again) changing for me. And I do mean in a good way!
It's been a few years, and it's taken a fair amount of effort, but I'm moving back into the space I know the best, and where my heart lies: The Internet of Things (IoT). Yes, I'll have to update my Resume, and my Bio, because I've officially resigned my position at Riverbed. It was time.
So what am I going to do now? Well, funny you should ask! I've accepted a position as Chief Technology Evangelist at a very small company called PsiKick. That may make it sound like all I'll be doing is IoT Evangelism, but in reality, since it's a small company, I expect to be doing a lot more! We're working on getting Dev Kits together, so if you're interested … Anyway, you've probably never heard of them. I hadn't either. But once I did, I was sort of blown away by what they're doing.
If you've read anything else I've written here, especially the one about batteries, you'll know that in the world of IoT, power is going to be a huge problem. In many ways it already is. Eliminating the need for batteries in IoT devices would be a huge win. And even if the battery isn't eliminated, but the life span of that battery is greatly extended, that's a win. Right? Right.
PsiKick is going to fundamentally change the very nature of IoT and IoT devices. It is going to alter how IoT devices are built, managed, and deployed because it is going to allow for long-lived devices in places where it was previously impossible to deploy a device. By powering itself from harvested energy, it can last virtually forever. That's huge for embedded devices. Especially if that embedded device is, say, embedded in you to monitor your heart.
So stay tuned for more. Not sure if I'll be blogging here, or if we'll start a blog over at PsiKick itself, or maybe both. It's a really (as in really really) small company of really smart, great people. I'm really looking forward to this adventure!